Get Your First Month For Just $5
Yes, FIVE BUCKS!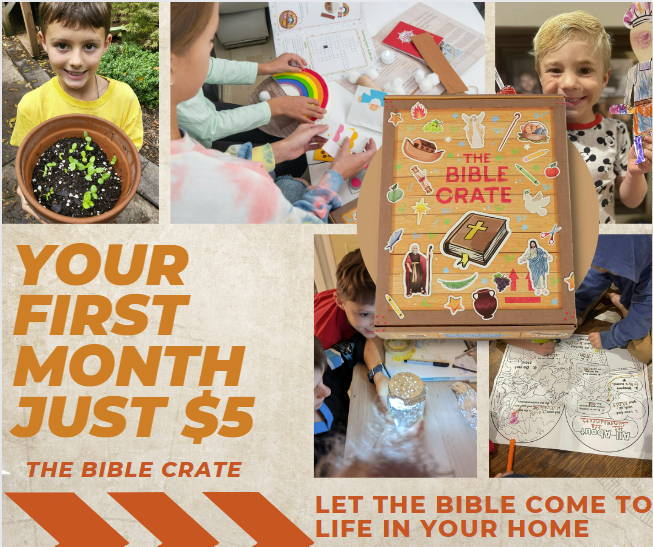 ---
The Bible in a Year for Kids!

1 Crate a Month. 4 Stories per Crate.
From Creation to the Ascension

Get Your First Box By Christmas:
---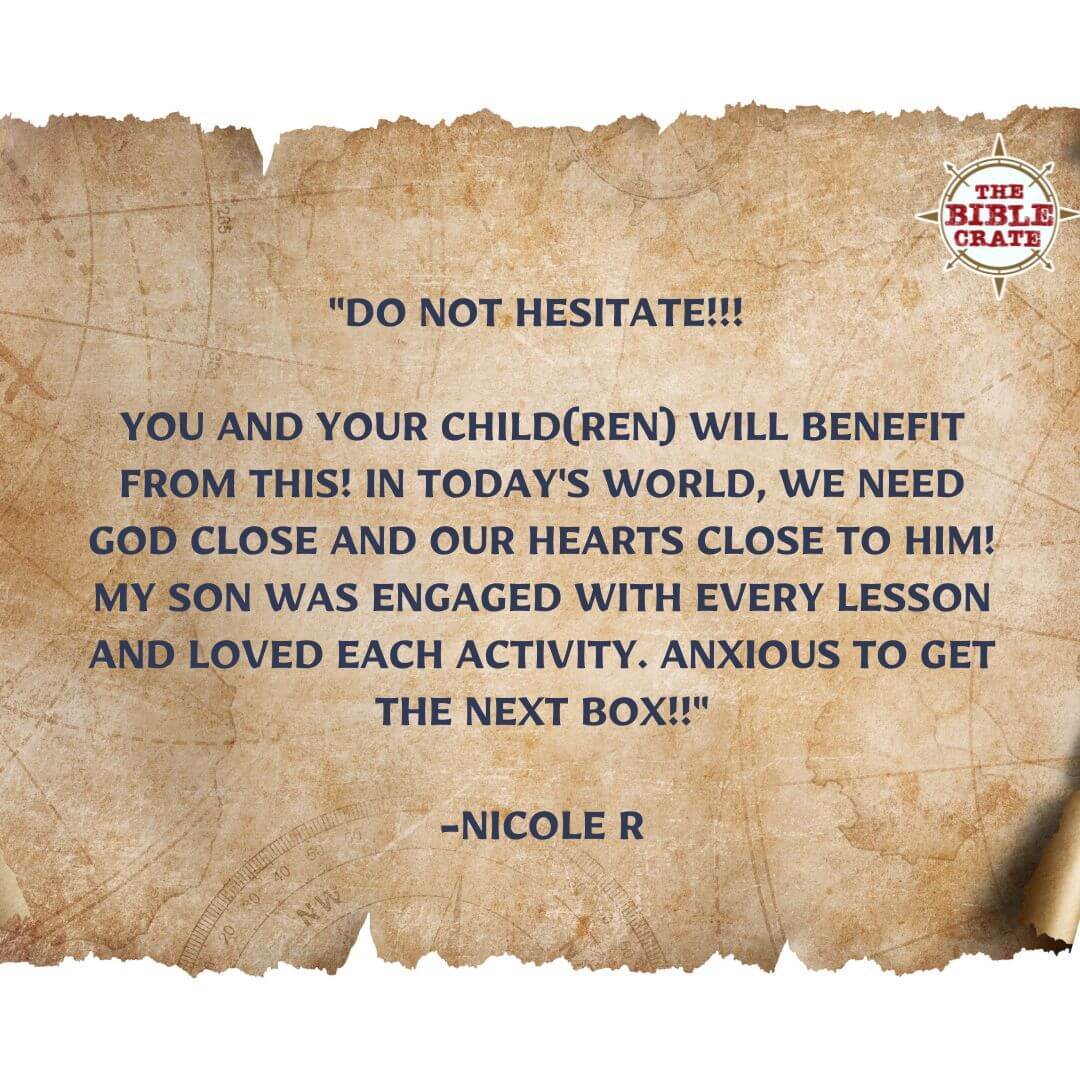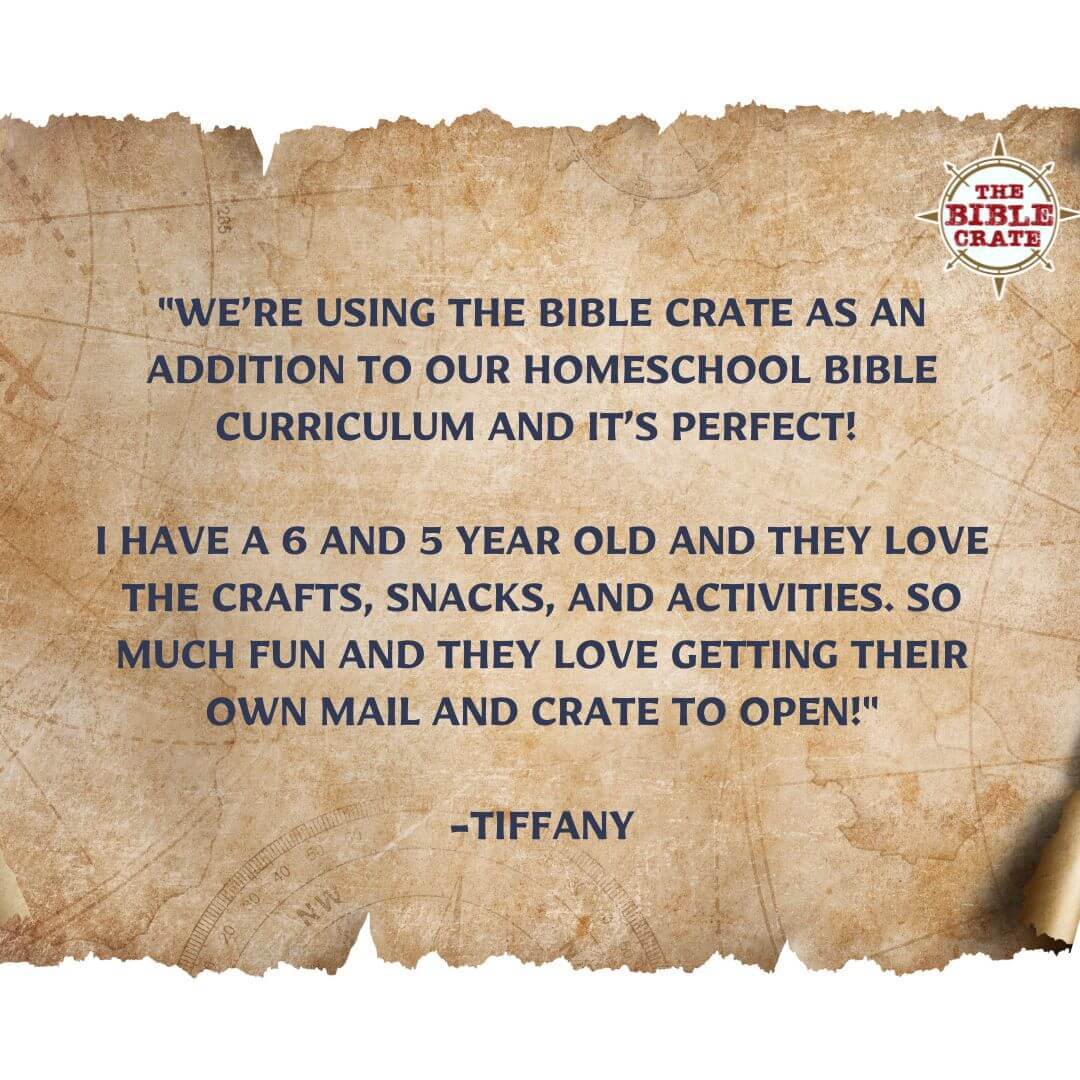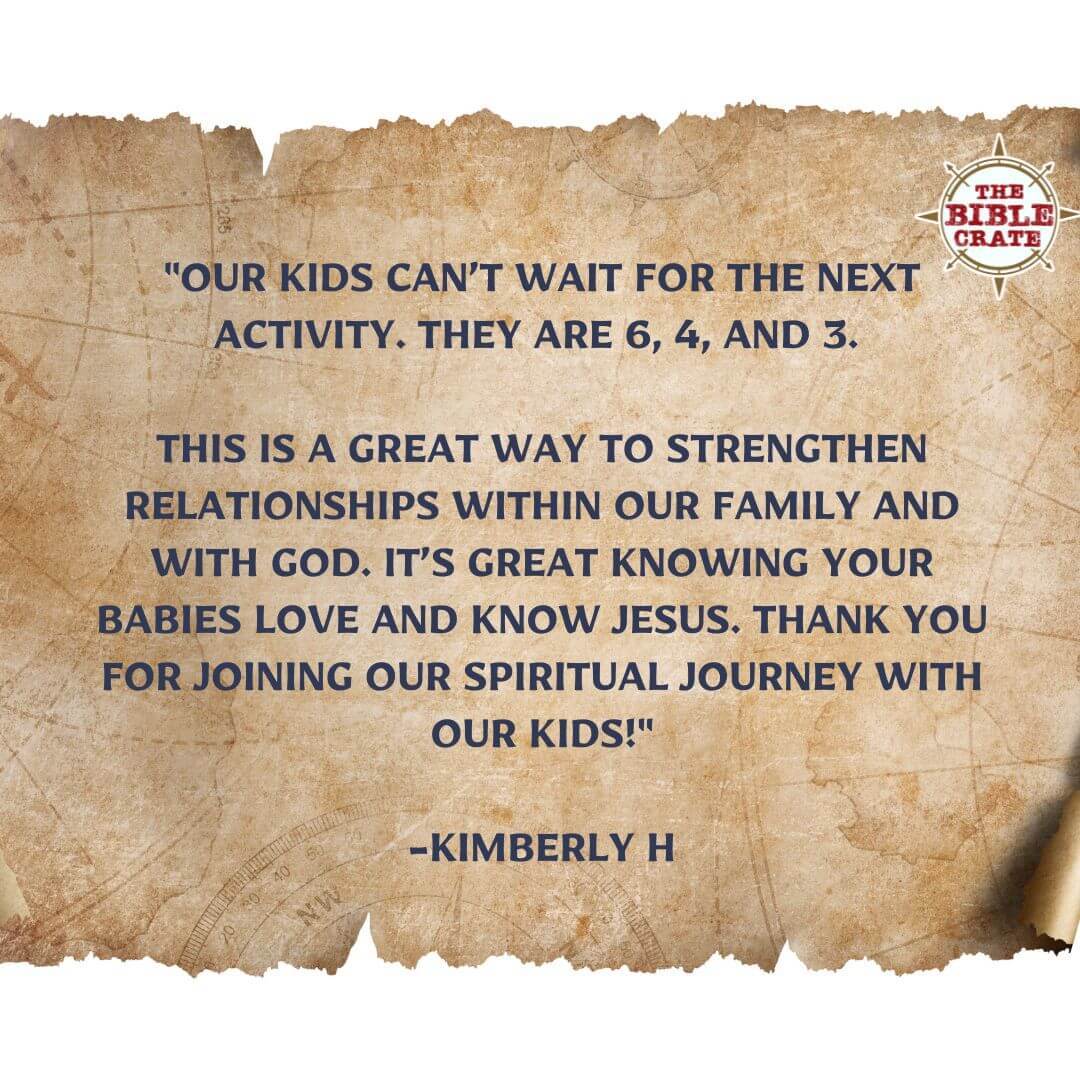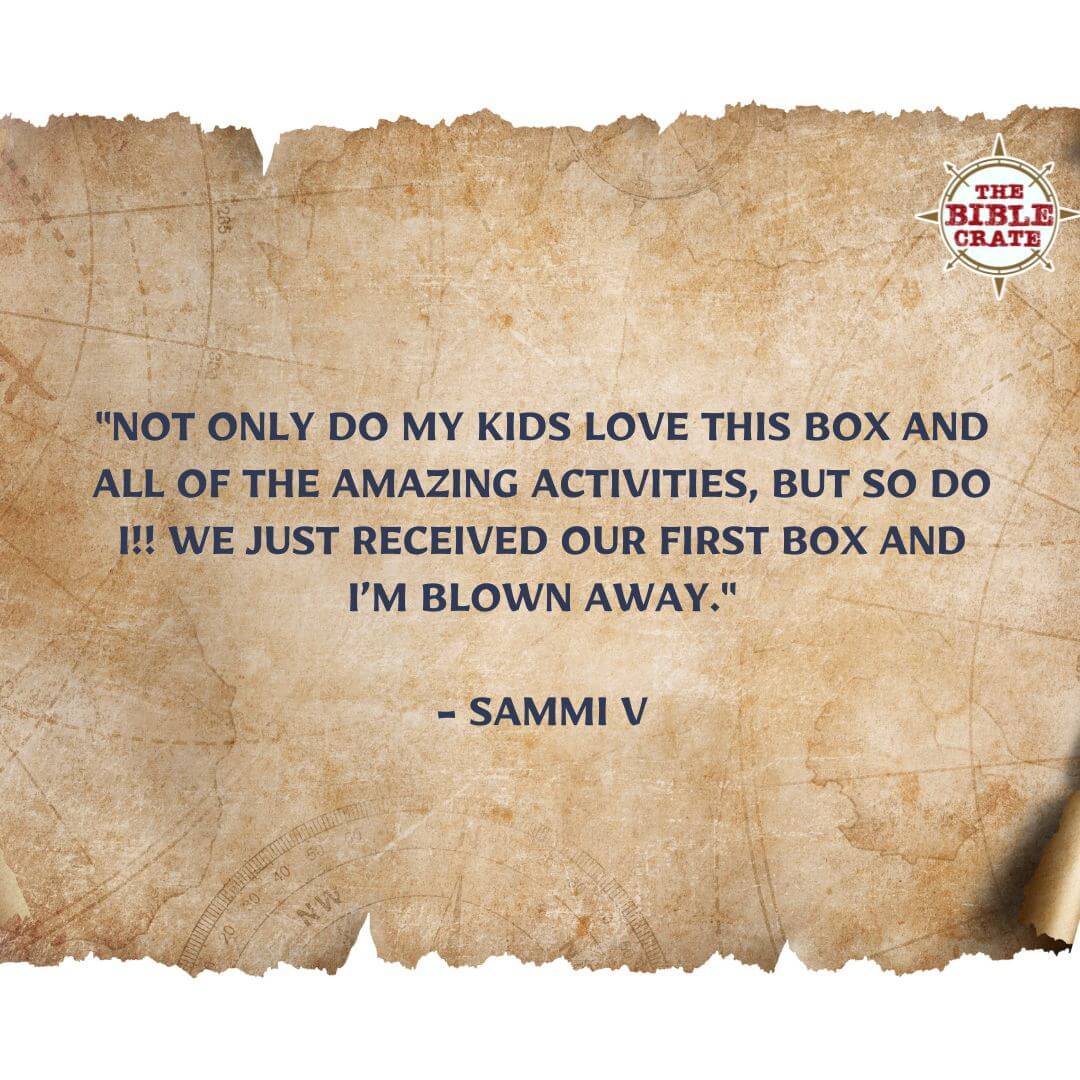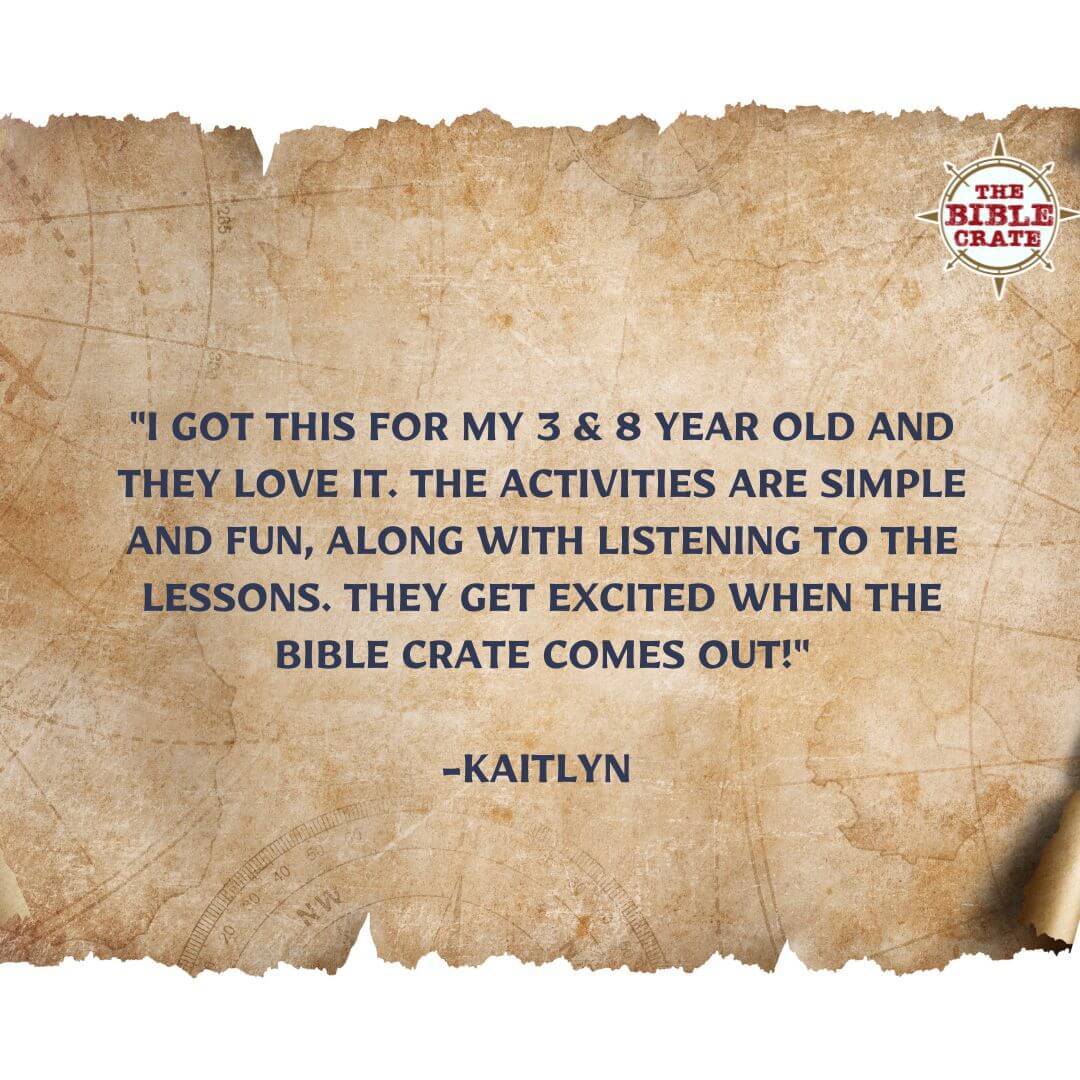 Helping Your Kids Learn and Love The Bible

See the First Boxes Your Kids will Receive

We get it! Doing this would be great but you don't want any of your kids to feel left out and three boxes is not in the budget...
No worries! We designed the Bible Crate for bigger families!
We can put up to three sets of crafts and activity packs in each box for a small charge to keep your cost down and your kids engaged together, making memories and learning the stories of the Bible!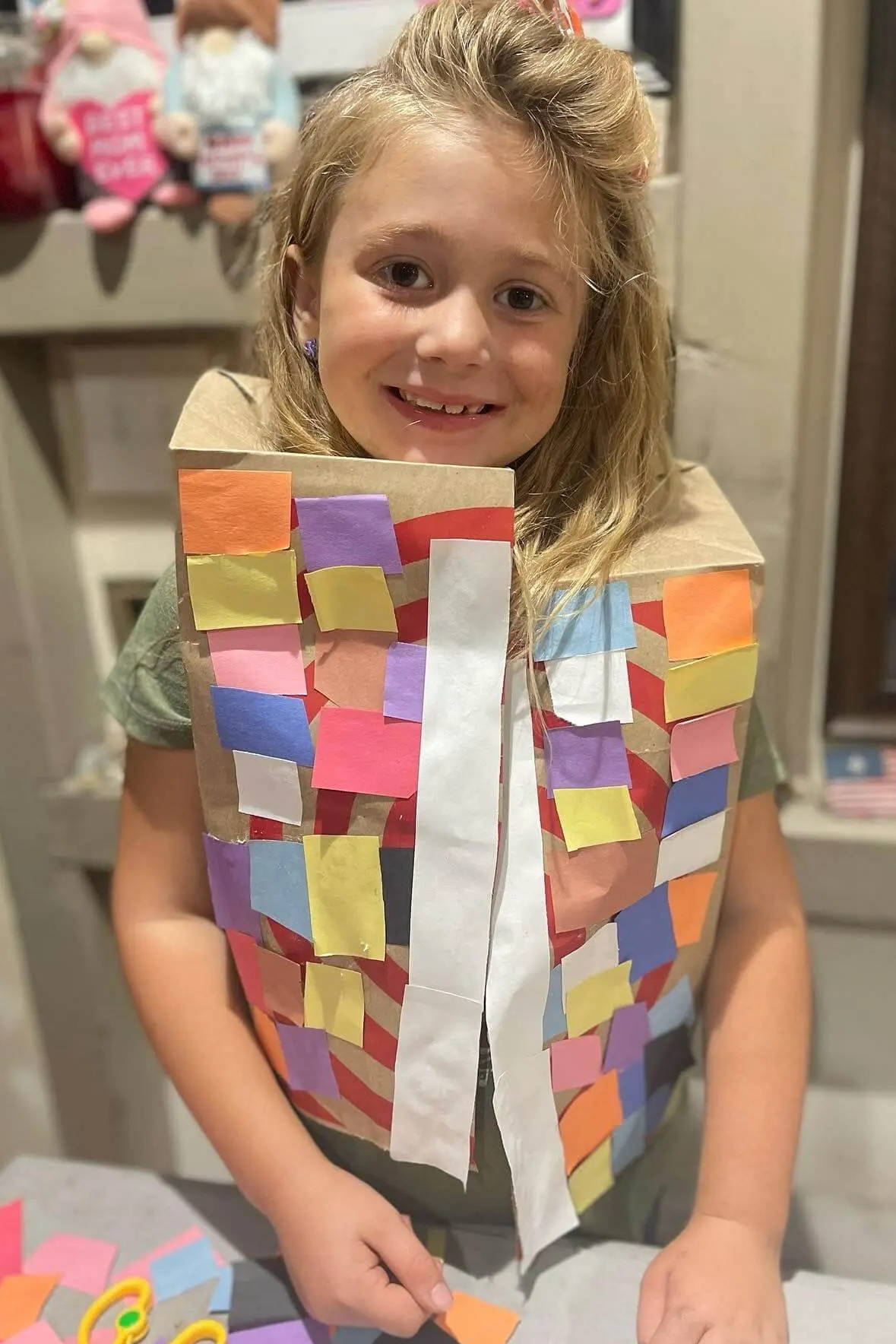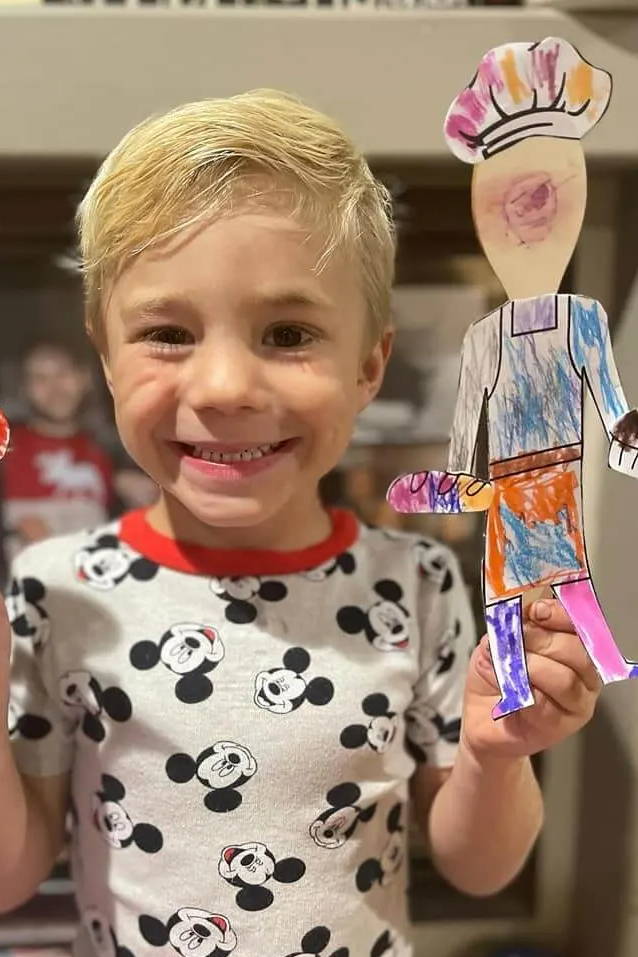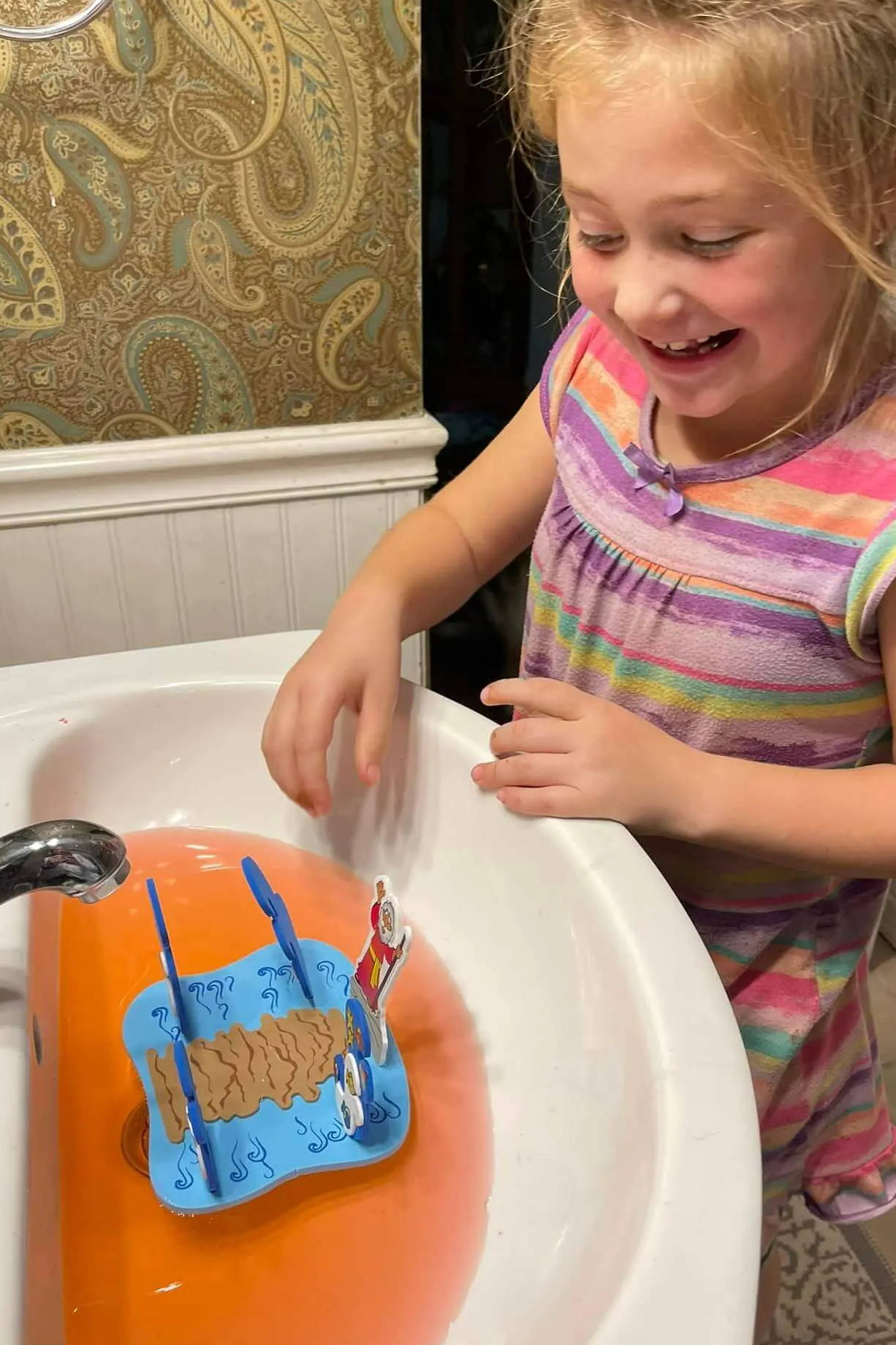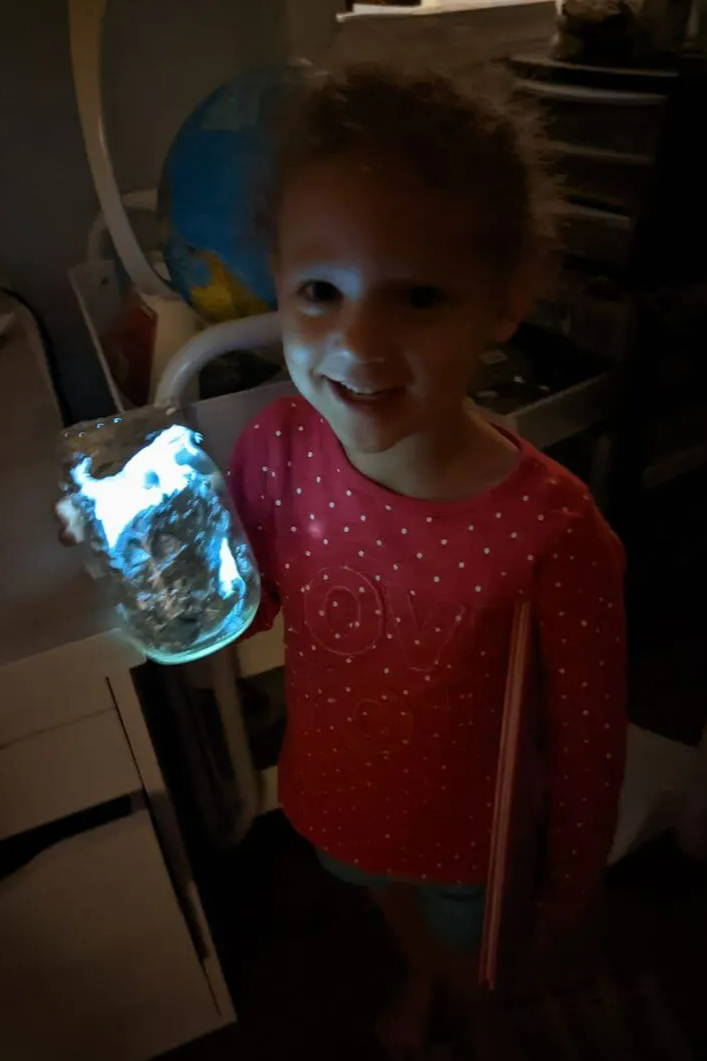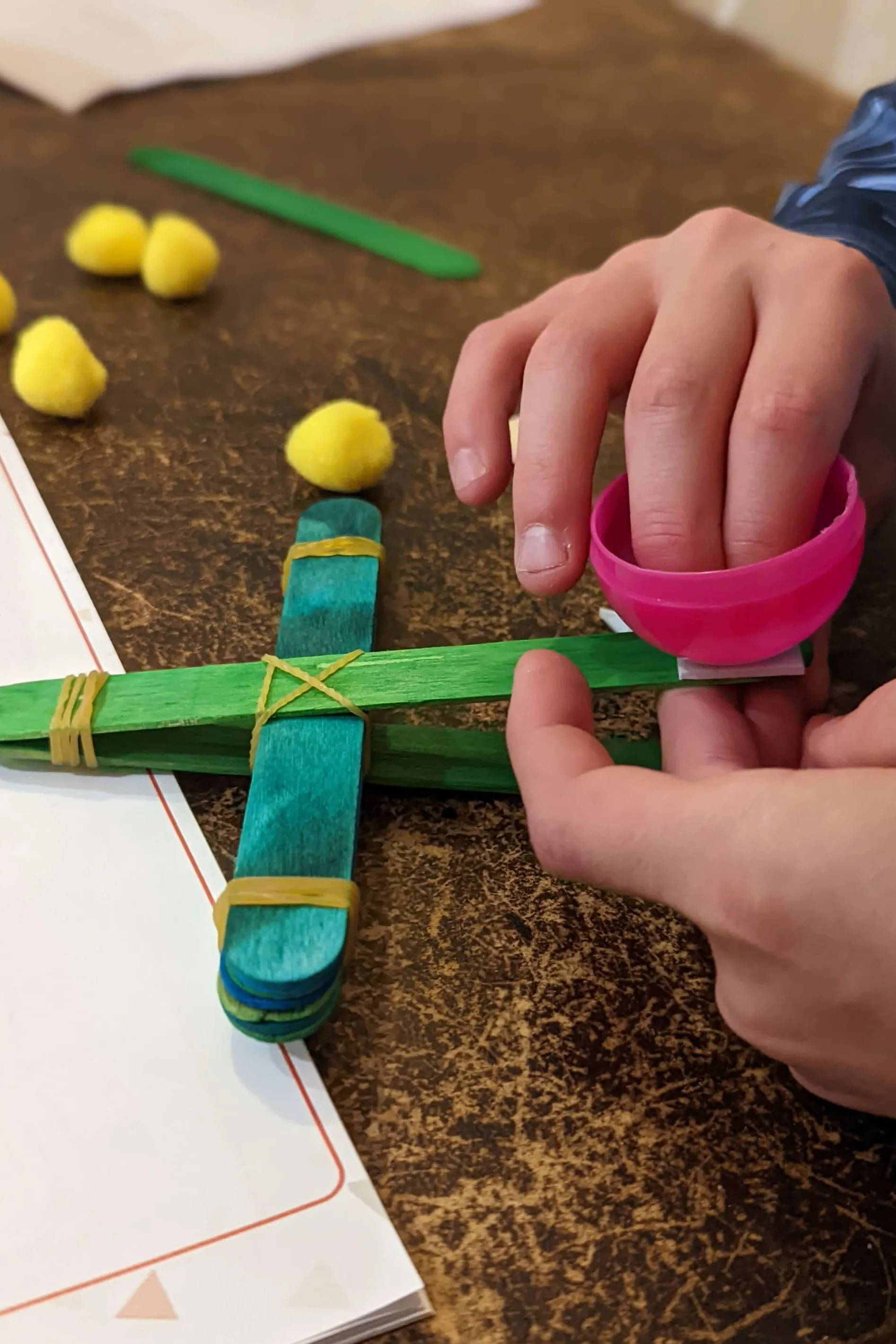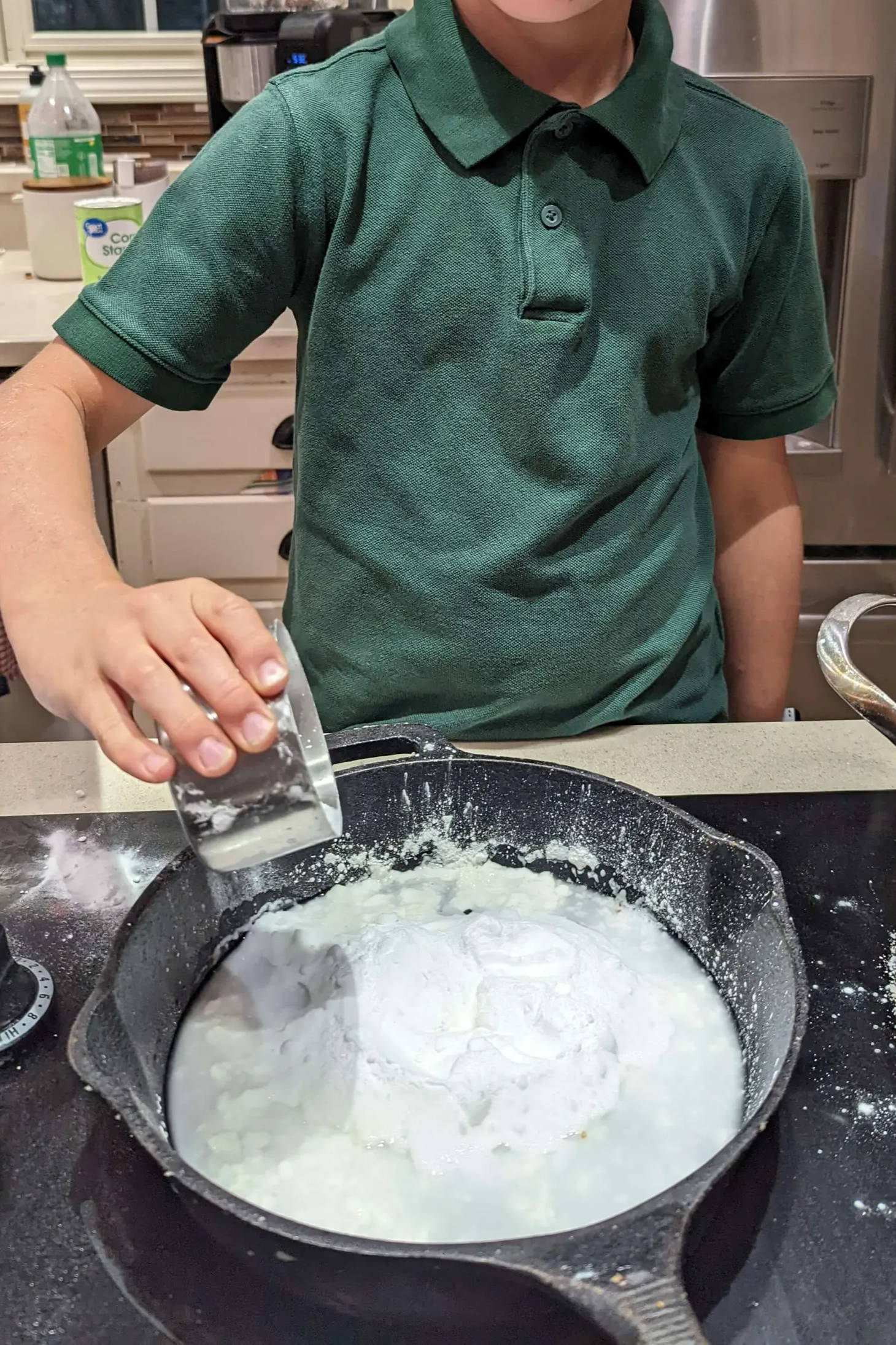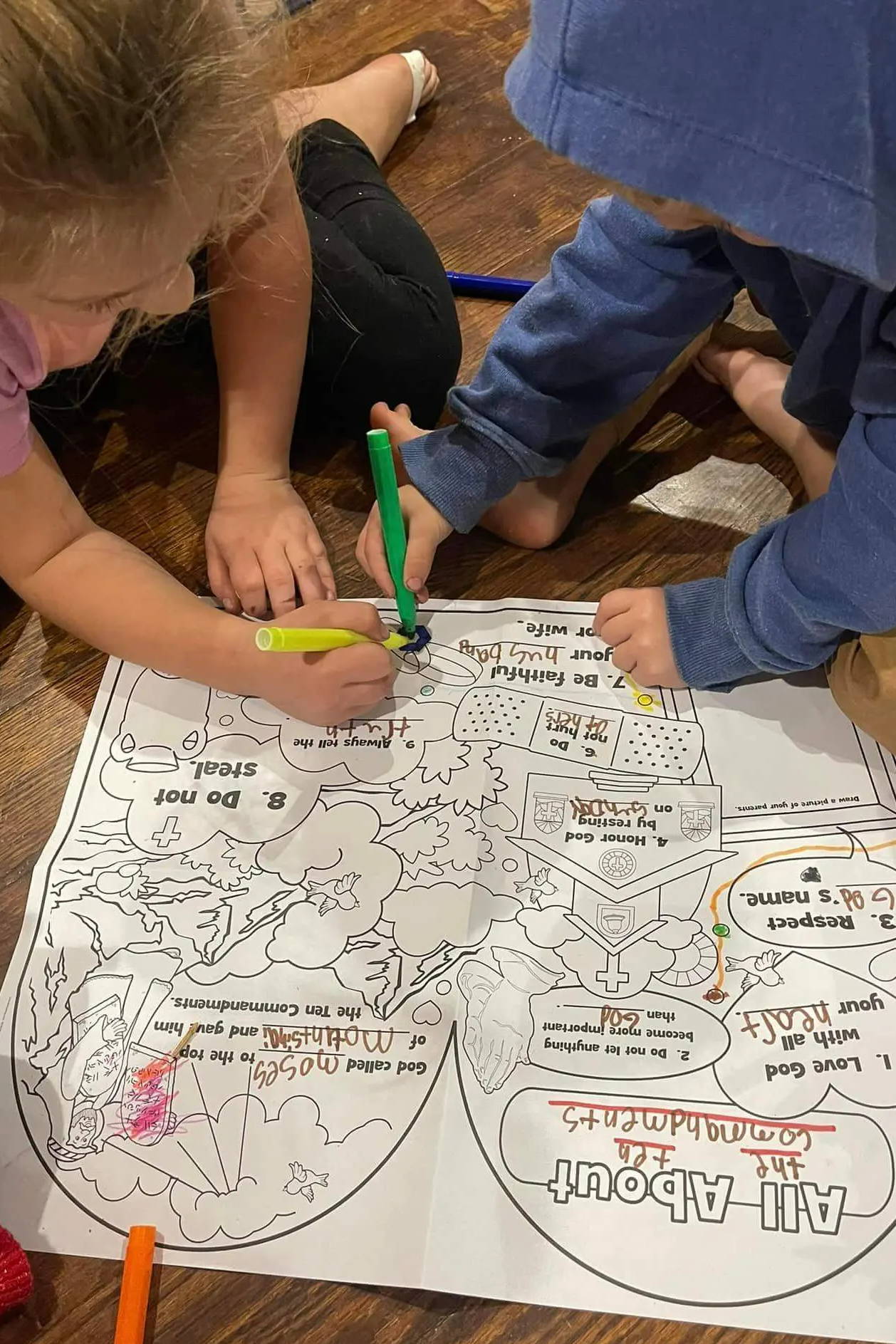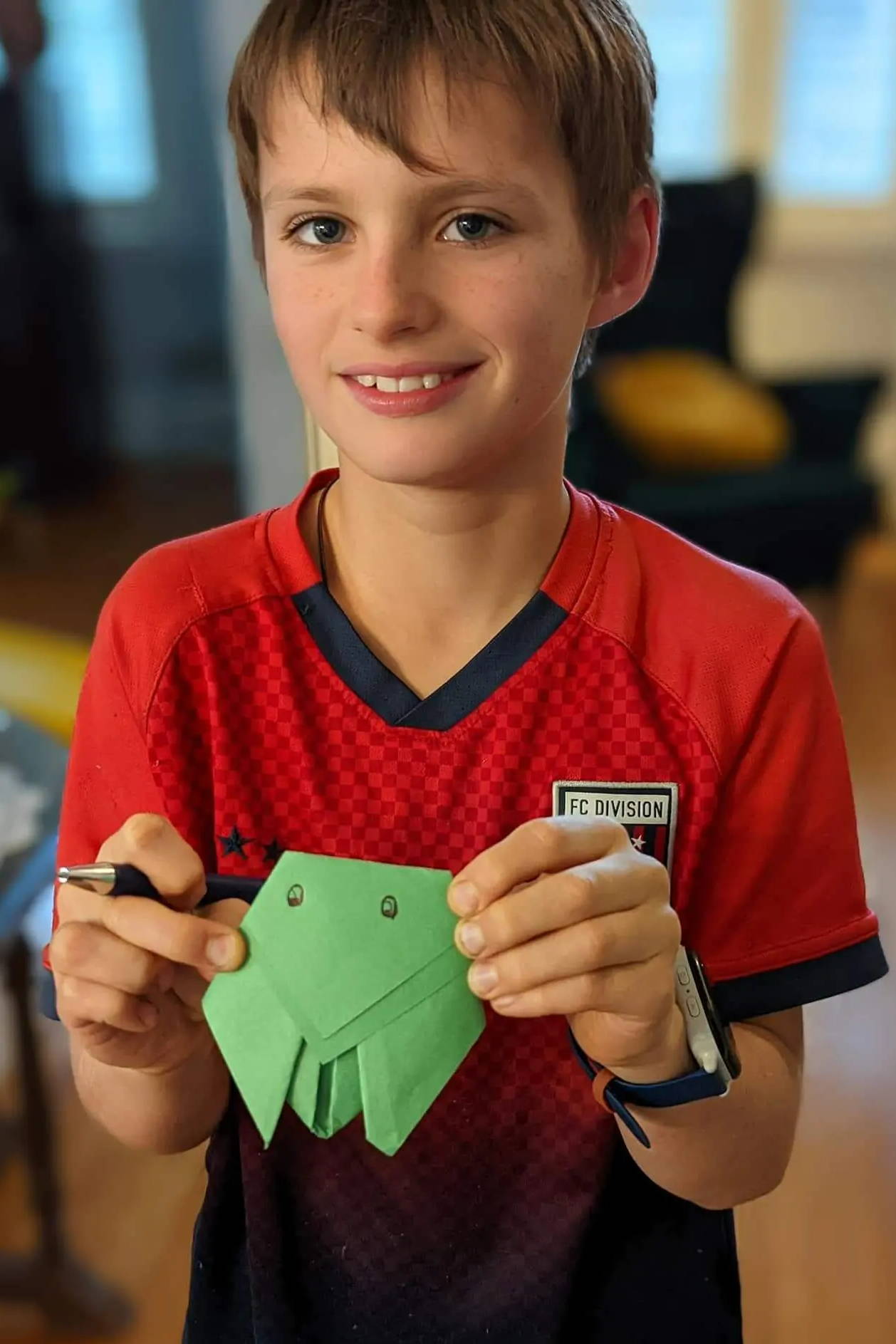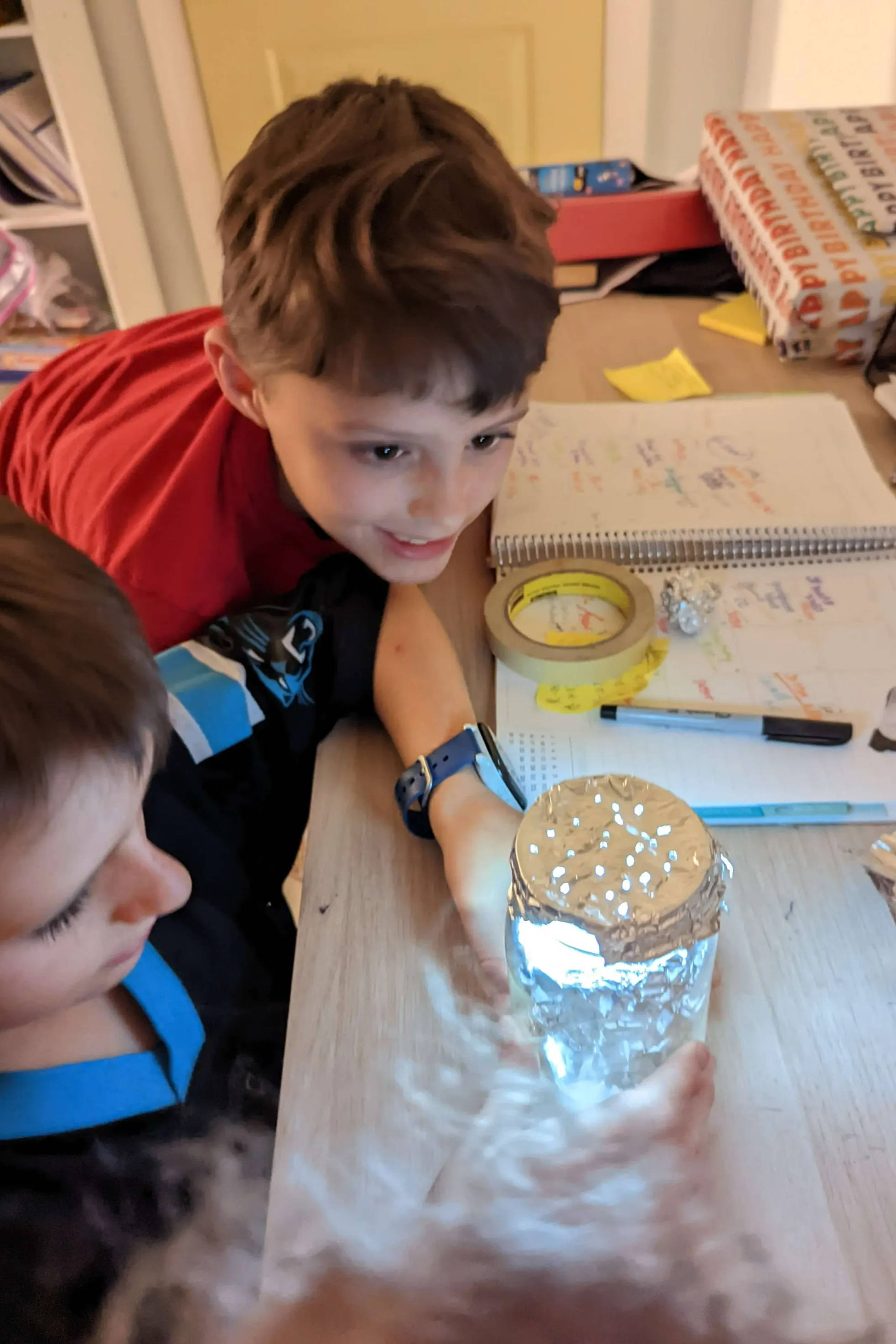 Listen to Noah Building the Ark!

What Ages Is This Most Appropriate For?
The Bible Crate is designed for kids grades K-5. Each Adventure Guide has two tracks - Younger Elementary and Older Elementary. This helps the parent be able to flex up or flex down the Bible Crate for their child's interest and abilities and this ensures that the younger kids don't get frustrated and the older kids don't get bored!

What Denomination Is This For?
The Bible Crate is a non-denominational Christian product. We do not focus on teaching the Theology of Holy Scripture, that's your job.We focus on telling the story in a fun, hands-on way so that kids remember and enjoy it. Furthermore, we do not quote a specific translation of the Bible in our Adventure Guide or Activity Books, rather we designed the Bible Crate so you can use your family Bible at home.

What Crate Does My Subscription Start With?
The Bible Crate is a sequential telling of the Bible, so all subscribers start at the beginning with Adam and Eve and the book of Genesis. Over the course of twelve months, a new box will be delivered with four more lessons covering the next partof the Bible. The child will be led from Creation ot the Ascension over the first twelve months. After that, we will be delivering other Bible themed crates, on an on-going basis.

When Is the Crate Billed and Shipped?
The Bible Crate is billed and shipped at the beginning of each month. You can cancel at anytime. To receive a refund on any given shipment, just ship us back the Bible Crate and we will process said refund.

Do You Have A Referral Program?
We have an incredible referral program! You can give a friend $20 off their first crate by having them use coupon code 20OFF. At checkout just instruct them to put your name or email in the referral field.